An effective job posting must strike a balance between attraction and qualification. While these two objectives may seem to be in conflict, they needn't be.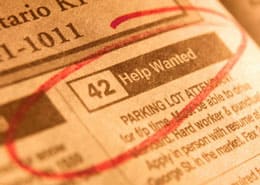 In recent years, I've been asked to expand my writing skills by authoring job postings for a variety of key positions. My recruitment writing skills have needed to evolve. I first honed them in the days when our only option was newspaper classifieds that charged by the line. With that billing structure, efficient help wanted ads communicated just enough about the job situation through abbreviations and acronyms to allow ad readers break the code. Then came internet solutions.
With internet job board board and all-you-can-write rates, the restrictions on quantity have disappeared. Still the objectives are the same: attract and qualify. How do work within the current rules work to achieve these two objectives?
Attraction: Are you conveying a job or an opportunity?

Inspired job seekers want to be part of a happening organization. And if you're not attracting them, who's left? It's the less than inspired. So assuming you want to attract the former, I recommend that you open your ad with properly positioning your organization as a place they can proudly contribute. Positively describe your organization. Tell who you are now in your industry and market segments. What is your reputation? Your vision?  Describe where you're going. The purpose of the opening is to pique the interest of talented prospects so they'll want explore helping you get there.
Qualification: How do you thin out the herd?
With easy one-click apply features for job board applicants, comes the aforementioned herd. That stampede of unqualified responses that can bury your inbox. What's a screener to do? I recommend that you require your applicants to do more than that single click and provide some hoops for them to jump through. Consider stating in your post that no applicants will be considered without submitting a cover letter addressing how they fit the exacting attributes and qualifications you have listed. Then stick to that rule. If your applicant isn't willing to both follow instructions and go the extra mile now, what makes you believe they will when they're hired? Those who don't will disqualify themselves.